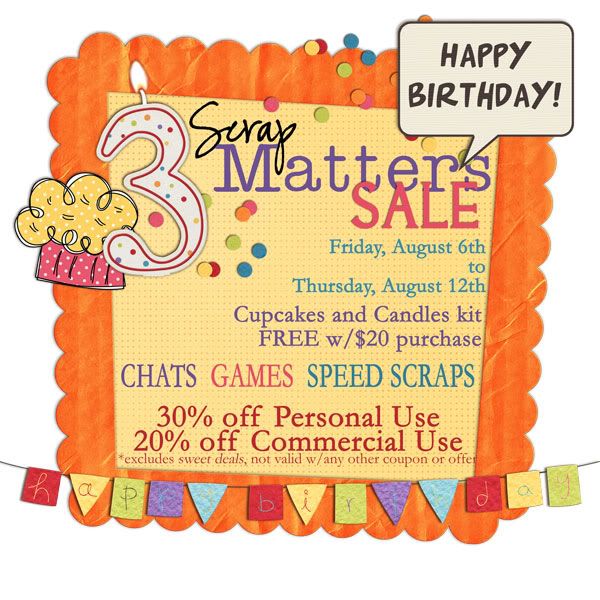 Of course, we have a big sale going on to celebrate - and what birthday party would be complete without games, prizes and opportunities to get together and have fun? You won't want to miss our fabulous speed scraps and forum games going on throughout the weekend - here's the master schedule - don't miss a minute!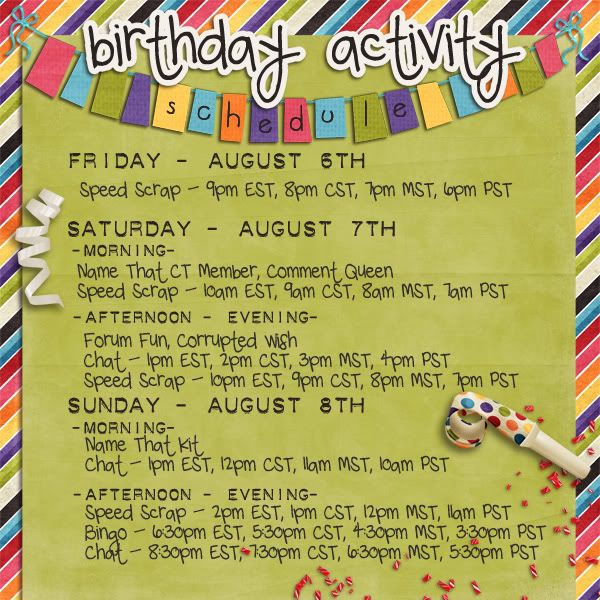 Trixie is hostessing the Comment Queen Challenge so
head on over and sign up if you'd like to play!
Here's a look at the participation prize you can earn just for playing!
And one final tidbit! Of course, it wouldn't be a big ScrapMatters event without a FREE with purchase Team Collab, right? The design team has designed another FABULOUS mega kit for you - appropriately, this one is birthday themed! (By the way, my Comment Queen participation prize above coordinates with the kit, too!) It is FREE with your $20 purchase from now until August 12th. And with the whole store on sale for 30% off, there are some fabulous deals to be had - come shop with us this weekend and get
"Cupcakes and Candles,"
this amazing collab kit, for free!
We also have a BLOG TRAIN rolling out Saturday morning!!
Trixie's Design Blog
one of the stops and there are nearly 50 of them, all told! It's definitely NOT to be missed - I've seen all the goodies you'll be collecting and they are nothing short of AMAZING!
Thanks for celebrating our birthday weekend with us - see you over at ScrapMatters!