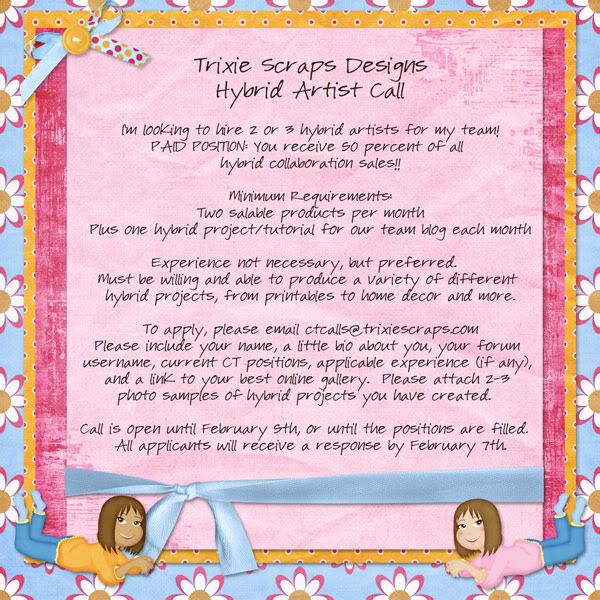 Hybrid Artist Call
I'm looking to hire 2 or 3 hybrid artists for my team!
Paid position - You receive 50% of all hybrid collaboration sales!!
Minimum requirements:
Two salable products per month
Plus one hybrid project/tutorial for our team blog each month
Experience not necessary, but preferred. Must be willing and able to produce a variety of different hybrid projects, from printables to home decor and more.
To apply, please email
ctcalls@trixiescraps.com
. Please include your name, a little bio about you, your forum username, current CT positions, applicable experience (if any), and a link to your best online gallery. Please attach 2-3 photo samples of hybrid projects you have created. Call is open until February 5th, or until the positions are filled. All applicants will receive a response by February 7th.