This song is just beautiful to me. I love it.
I love all the people in the video. These are my friends, my brothers and sisters in Christ.
But if you listen to the lyrics, you'll hear a beautiful message of love. Everlasting love.
A week from today, I get to worship God for 4 days with these beautiful people plus many more.
I'm pretty stoked to say the least. I'm sure I'll have something to say by then. I may even get my etsy store open by my birthday on the 5th.
A girl can dream, right?
This wonderful music selection was inspired by Angie and My So-Called Chaos: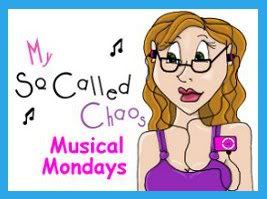 Hope you all have a happy Monday!